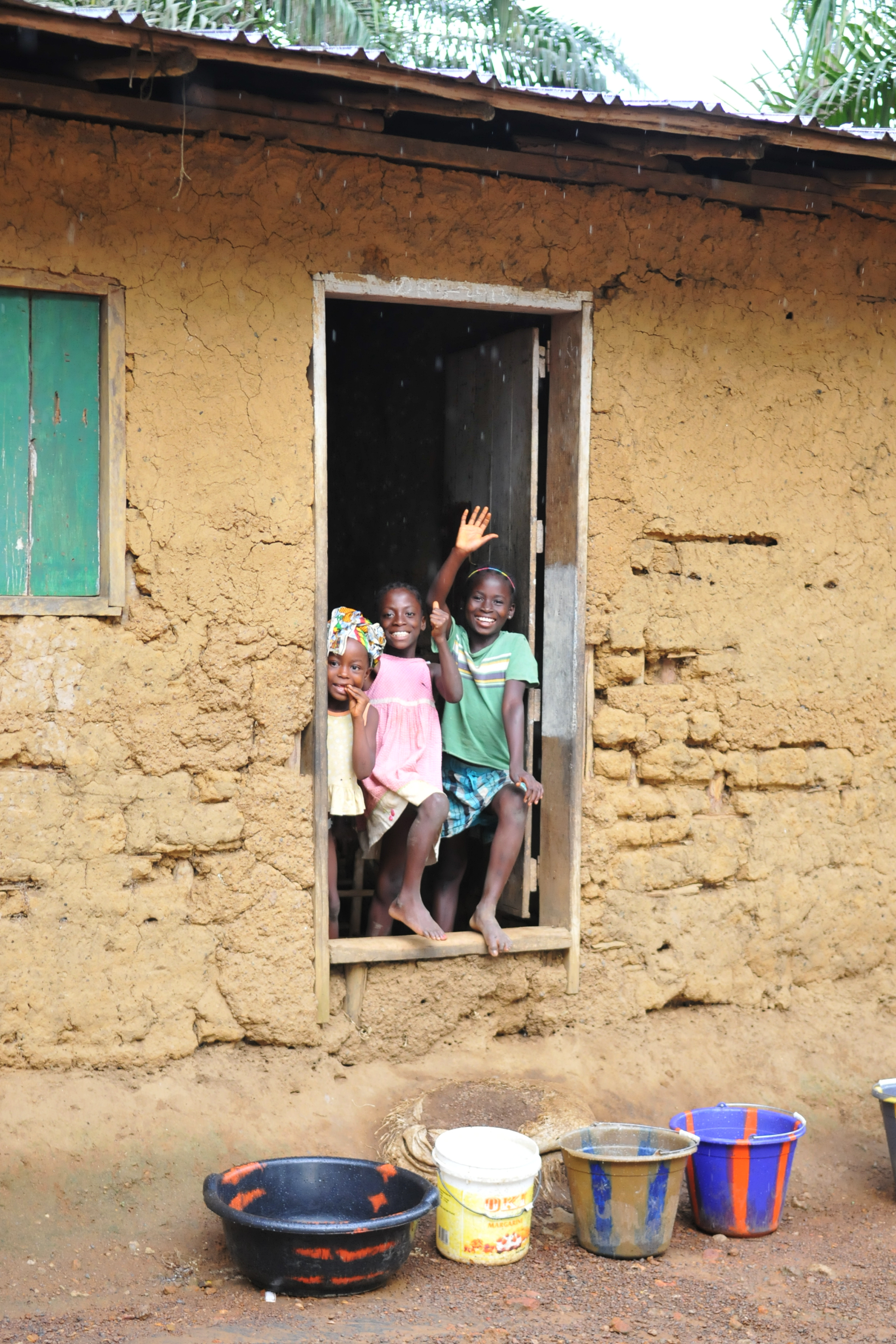 Together we have all the skills and resources needed to build a fairer world. We bring people together to make it happen.
Empowerment is freedom. The freedom to pursue our unique potential and interests. The freedoms that education, health and wellbeing extend. This is why we exist.
We work hand-in-hand with local people and organisations to identify the opportunities and obstacles to empowerment. Together, we form teams with partner organisations and individuals, from around the world, who can work collectively towards sustainable solutions.
Cotton Tree, Liberia
Cotton Tree is a community of stubborn hope. Despite the devastation of the Liberian civil wars (1988-2002) and more recently the outbreak of Ebola (2014-15), the local people are committed to pursuing a better future; a future of peace and prosperity. We have partnered with them to pursue their vision.
We are proud to support these amazing people.
Gituamba, Kenya
The people of Gituamba are extraordinary. They are some of the most hopeful people you could ever meet. Despite the numerous struggles they face every day: a lack of education, jobs, and access to clean water, they remain committed to ensuring that tomorrow is better than today.
They inspire us.
2018 was our biggest and busiest year yet. Our work with the community of Gituamba, Kenya, continued to provide opportunities for children who would otherwise be unable to afford an education and we spent some time looking ahead to future projects. You can find out about some of this through our #CoffeeFreeFriday campaign.
In Cotton Tree, Liberia, much of our work moved from the planning and financing stages through to the operational elements. We saw a lot of change and have been amazed by the tenacity of the community.
Some of our highlights are below.
200+
Sanitary packs distributed
We worked with a partner to produce and distribute hundreds of reusable sanitary packs. The lack of sanitary products will prevent girls from completing their education for no longer.
15k+
people have access to clean water
We built two fresh water pumps in the Cotton Tree community. Previously, people were having to use precious funds on packaged water. The pump has already encourage local business and freed up cash, better invested in food or education.
100's
Books
We worked with a Liberian literacy programme to provided an entire library of books, literacy resources and teacher training. This will mean that many hundreds of children will receive the very best literacy education.
Work experience
We worked with our partners in Kenya to provided work experience and careers advice for young people leaving high school. For any young person leaving school, deciding what is next and accessing the best options is both confusing and challenging. We worked to level the playing field.
Scholarships
Our awesome supporters have funded scholarships for secondary students. Their support has met the costs of school fees, food (for many students it is the first time they have enjoyed three meals a day), school uniforms, and accommodation for boarding students.
Vocational training
We supported young people through vocational training courses and straight into employment. Many of the young people our partners work with missed out on going to school, but that should not mark the end of their development.
Hygiene awareness
We provided hygiene awareness and training to students in both Kenya and Liberia who were able to share their new knowledge with over 200 homes and families.
what only you can
You're amazing. And you should be told that more often. Use your skills and resources to support our work like only you can.
Coffee Free Friday
Forgo just one coffee each week and instead support a child through school. We'll even send you an eco friendly travel cup as a special thank you.
Retail Philanthropy
Wouldn't it be great if you could make the world a better place just by shopping online. Well guess what…
You can!